Trust Exercises
January 3-31, 2016
Caffe Vita
7402 Greenwood Ave N
Seattle, WA 98103

Ilysia and Angelica are kindred spirits. When we first met, we recognized that we both gravitate towards themes of vulnerability in our work which led to our journey of being studio-mates. While working on these bodies of work independently, we noticed similarities in our tendency towards deliberate and repetitive methods of mark making that serve as meditative and fortifying experiences for the both of us. We were even more intrigued when we discovered that we had both been calling these bodies of work 'trust exercises'.

Trust Exercises is a result of our practices overlapping in our individual navigations of pattern, mark making, and accumulations as well as intimate explorations of the unknown and trusting ourselves.



Exercise 1, 2015
Hand embroidery on cotton



Exercise 2, 2015
Hand embroidery on cotton



Exercise 3, 2015
Hand embroidery on cotton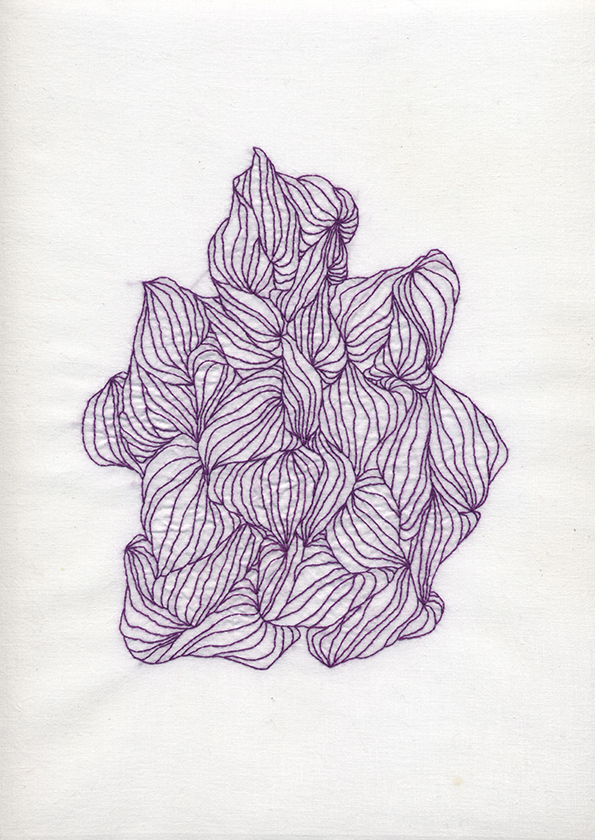 Exercise 4, 2015
Hand embroidery on cotton