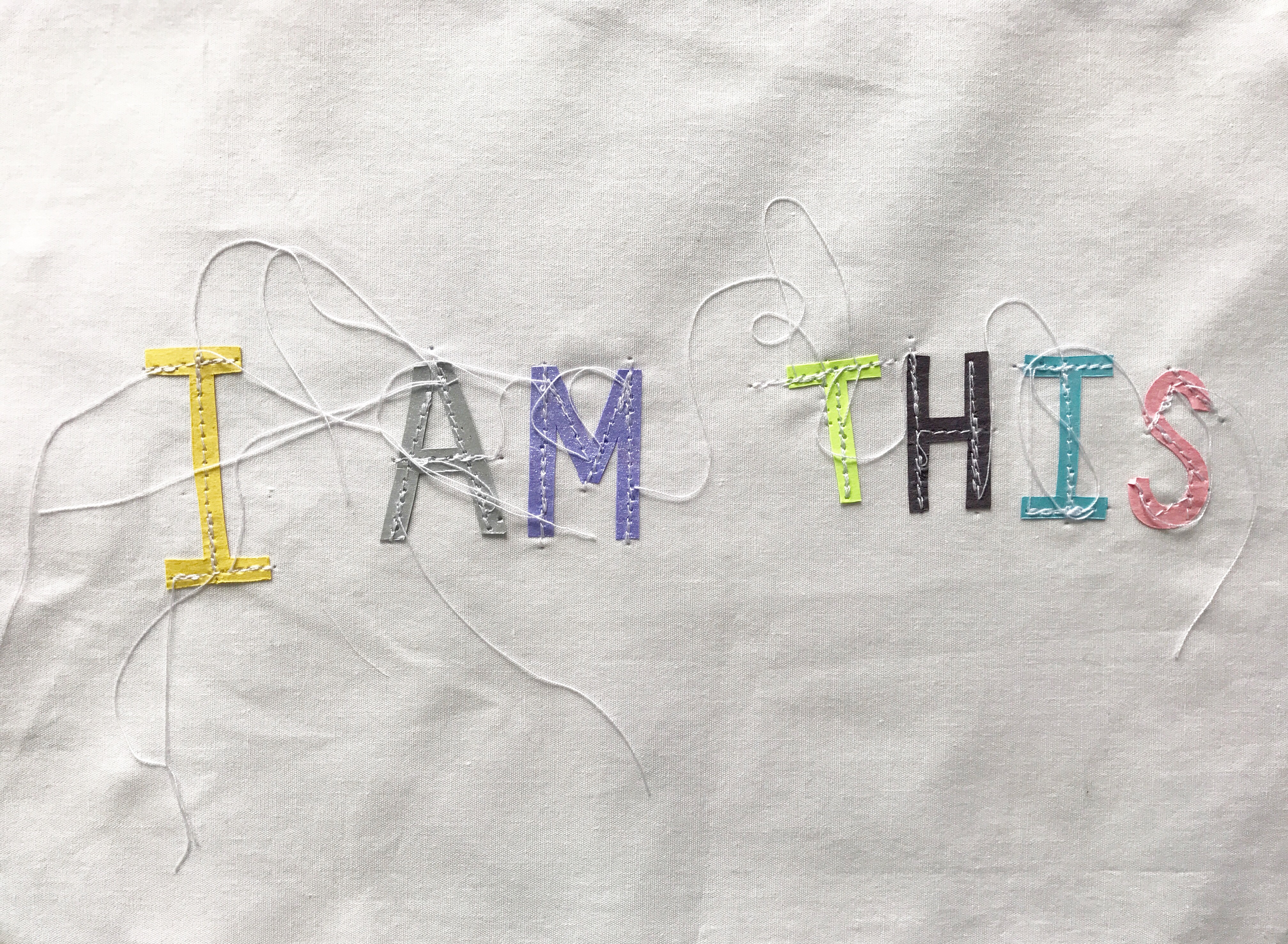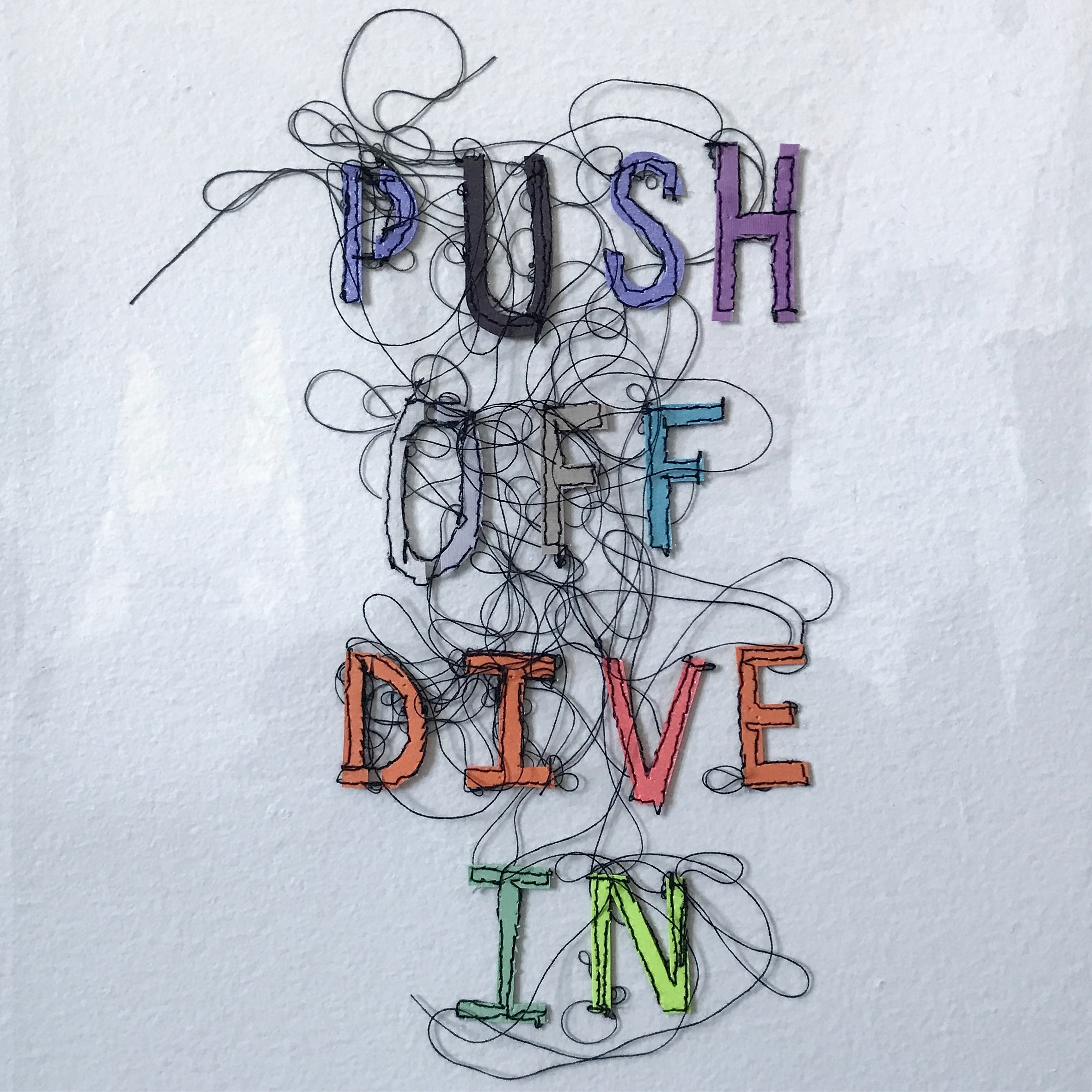 Follow me on @angel8or on Instagram to see my progress on this project.
Note to Self

Note to Self is a series of 100 text-based pieces made from hand-cut and sewn letters over the course of nearly 3 years. Originally started as a '100 days' art project on September 1, 2016, it eventually evolved into something else as the timeline continued to expand far beyond what was planned, finally being completed on June 21, 2019 after 1,023 days. This work is the result of the intertwining of a 20+ year diary practice, meditation, and experiments in fibers.

Pattern and ritual are concepts I have been exploring for the last couple of years. Meditation inevitably occurs through the various fiber processes I have studied, as well as through my writing and movement practices. Text and fiber art intersect in my work, as thought and form weave together and manifest. Text invokes an almost immediate response to the work, but also gives rise to deeper contemplation of subtext.

This body of work is a candid exploration of these ideas as well as personal narrative, with the added element of observing and surrendering to the process of evolution over time.